Hi,
Here is a super short tutorial for some fruity party eyes :)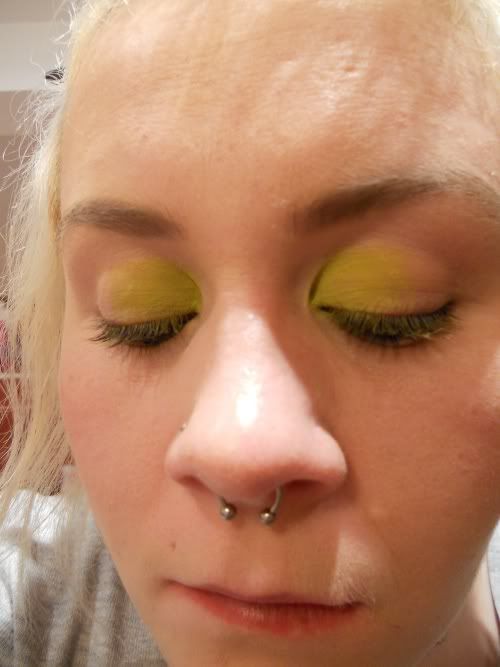 I started off with priming my face with a light layer of Avons new liquid foundation (see at the end) 'Smooth Minerals' in Ivory. I applied a thick layer of Avon 'Glimmersticks Eyeliner' in Blackest Black. Apply your first green colour to the inner corner of your eyes, I used MAC 'Bitter' and i packed quite a bit on.
I added a thick swoosh of Barry M 'Dazzle Dust' eyeshadow in No 82, which is a shimmery aqua colour, (I made my flicks quite large)blend the two colours together in the middle. I have also applied some more eyeliner.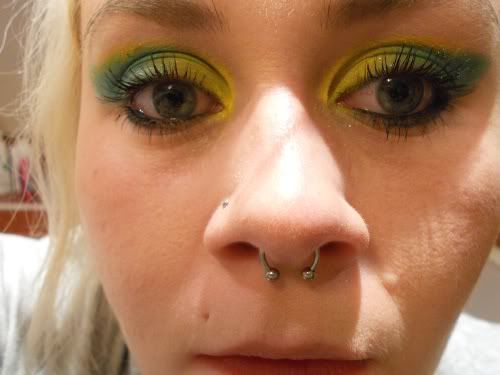 I'm not too sure if you can see this well but i have added dash of yellow to the inner corner of my eye (so it slightly goes onto the side of my nose)and also on the top of the curved part of the swoosh. You can use any bright yellow, Collection 2000 have a bright colourful palette which has a nice yellow but i used a MAC eyeshadow which i think was in "Primary Yellow".
I finished off with a few applications of Avon SuperShock mascara in Black (shown below) and some more eyeliner! As you can never have enough eyeliner!!!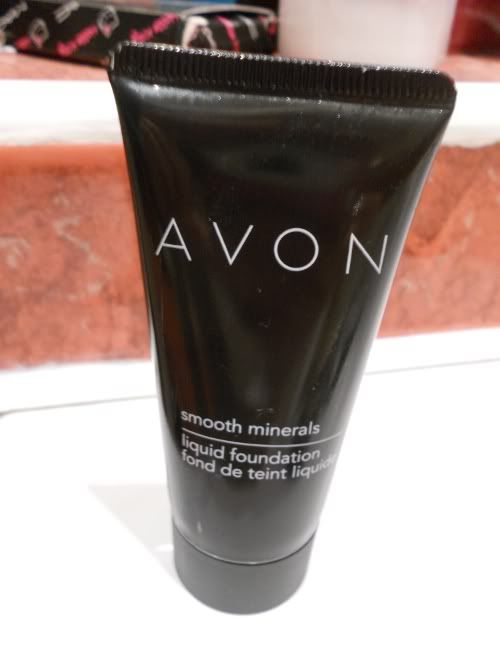 Smooth Minerals foundation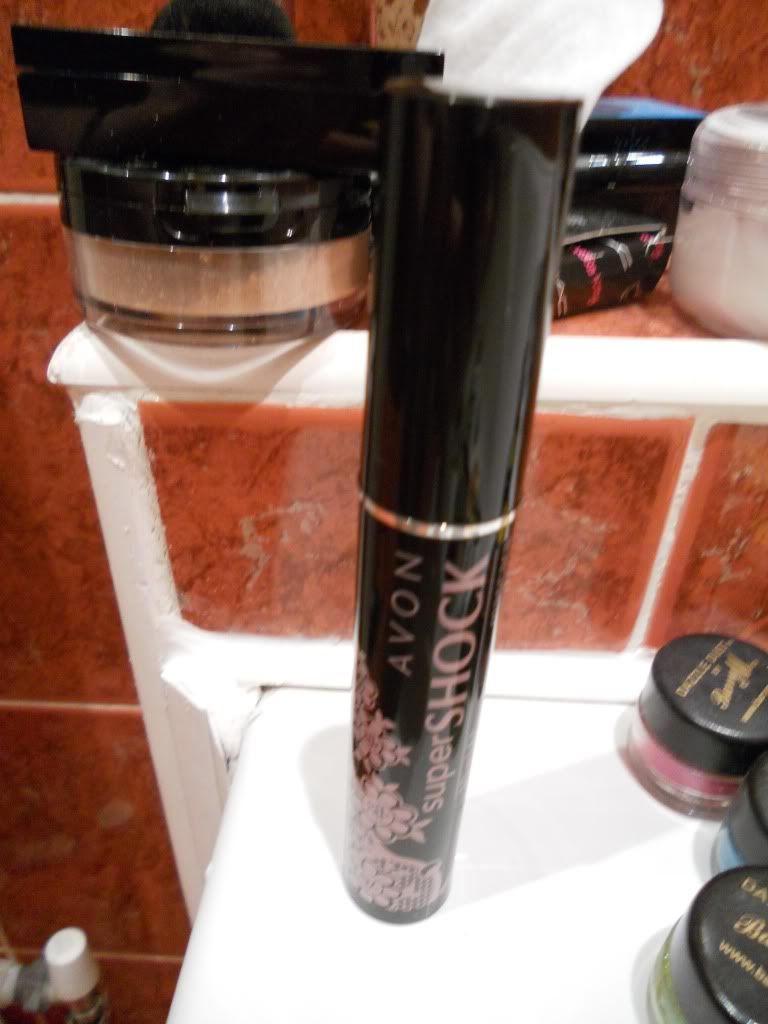 Limited Edition Supershock Mascara
Thanks for taking a look!!